Database Consulting
Next Technologies Database Consulting services provide access to industry leading experts across both relational and NoSQL database technologies. Our consultants will guide you every step of the way. We will help you to look at existing processes from a different perspective and provide impartial advice. Available for either short term projects or longer term engagements we are ideally positioned to provide the best practice experience you need to compliment the skills of your team.
Our mission is to help you make sense out of your data, not just give you a functional database but to create a flexible, scalable solution that will become the knowledgebase of your business. Our database consultants will help you identify your business requirements and find the best database solution for you with our tried and tested approach.

Highlights Some of the benefits, The Next Technologies Consulting service offers:
Our Database Consulting Services
Next Technologies offers a range of database consulting services to support the full lifecycle of a deployment.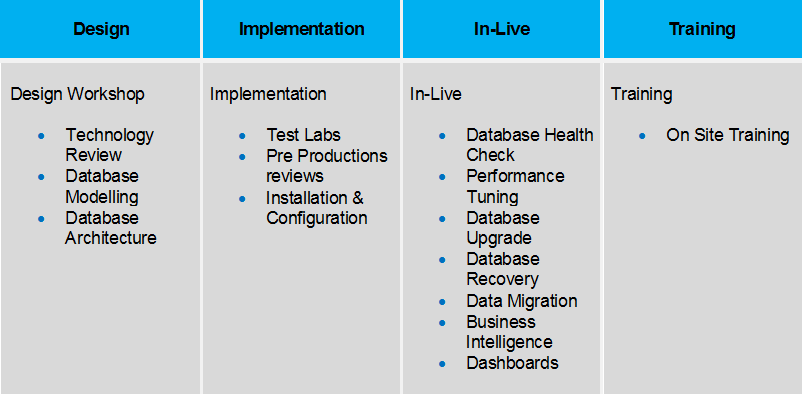 Consulting on the products
Microsoft SQL Server
MySQL
Oracle